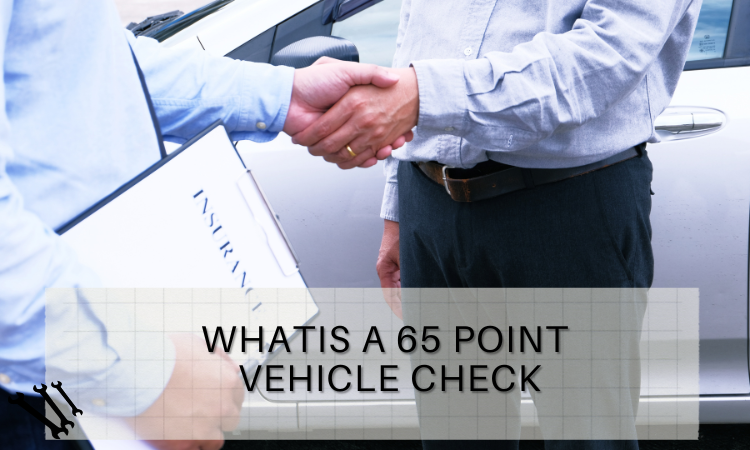 What is a 65 point vehicle check
When it comes to our vehicles, we all want them to run smoothly and efficiently. Regular maintenance and inspections are essential to ensure the optimal performance and longevity of our cars. One of the most comprehensive and detailed inspections you can opt for is the 65 Point Vehicle Check.
What is a 65 Point Vehicle Check?
A 65 Point Vehicle Check is a comprehensive inspection performed by trained professionals that covers 65 key areas of your vehicle. It is designed to assess the condition of various components and systems, identifying potential issues before they escalate into major problems. This detailed inspection involves a thorough examination of critical parts, such as the engine, brakes, suspension, electrical system, and much more.
Why is a 65 Point Vehicle Check Important?
1. Ensuring Safety on the Road
Safety should always be a top priority when it comes to driving. A 65 Point Vehicle Check plays a crucial role in ensuring that your vehicle is safe to operate. By meticulously examining critical safety components like brakes, tires, and lights, any potential hazards can be identified and addressed promptly. This inspection gives you peace of mind knowing that your vehicle is in optimal condition, reducing the risk of accidents caused by mechanical failures.
2. Maximising Performance and Reliability
A well-maintained car performs better and is more reliable. The 65 Point Vehicle Check covers various systems, including the engine, transmission, steering, and suspension, among others. By thoroughly inspecting these components, any underlying issues or signs of wear can be detected early on. Addressing these concerns promptly can help prevent breakdowns and costly repairs down the line, ensuring that your car operates at its best.
3. Extending the Lifespan of Your Vehicle
Regular inspections and maintenance significantly contribute to extending the lifespan of your vehicle. The 65 Point Vehicle Check serves as an invaluable tool in identifying potential problems and allowing you to take proactive measures to address them. By detecting issues before they worsen, you can prevent further damage to vital components and potentially avoid premature vehicle replacement.
4. Maintaining Optimal Fuel Efficiency
Fuel efficiency is a concern for many car owners, and a 65 Point Vehicle Check can help in this regard as well. During the inspection, the engine, fuel system, and exhaust are thoroughly examined to ensure they are functioning optimally. Any issues, such as clogged filters or fuel system leaks, can be identified and rectified, leading to improved fuel economy and savings at the pump.
The Comprehensive 65 Point Vehicle Check Process
The 65 Point Vehicle Check covers an extensive list of components and systems. Let's take a closer look at some of the key areas that are inspected during this comprehensive process:
1. Engine
The engine is the heart of your vehicle, and a detailed inspection of its components is crucial. During the 65 Point Vehicle Check, the engine's oil level and condition, coolant, filters, belts, hoses, and overall performance are assessed. This inspection ensures that your engine is operating optimally and helps detect any signs of potential issues.
2. Brakes
Your safety heavily depends on the performance of your brakes. The 65 Point Vehicle Check includes a thorough examination of the brake system, including brake pads, rotors, brake lines, and brake fluid. This inspection helps identify any brake-related concerns and allows for timely repairs or replacements.
3. Suspension and Steering
A properly functioning suspension and steering system contribute to a smooth and comfortable ride. The 65 Point Vehicle Check includes an inspection of the suspension components, such as shock absorbers, struts, control arms, and ball joints, as well as the steering system. Identifying any issues with these systems ensures better handling, stability, and overall driving experience.
4. Electrical System
Modern vehicles heavily rely on electrical components, making their proper functioning essential. The 65 Point Vehicle Check examines various aspects of the electrical system, including the battery, alternator, starter motor, wiring, and lights. Ensuring the electrical system's integrity helps prevent issues like battery failure or electrical malfunctions, keeping your car running smoothly.
5. Tires and Wheels
Your vehicle's tires and wheels play a vital role in safety, handling, and fuel efficiency. The 65 Point Vehicle Check includes a detailed inspection of tire condition, tread depth, tire pressure, and wheel alignment. This examination helps identify any signs of uneven wear, damage, or alignment issues, allowing for corrective measures to be taken.
Latest News