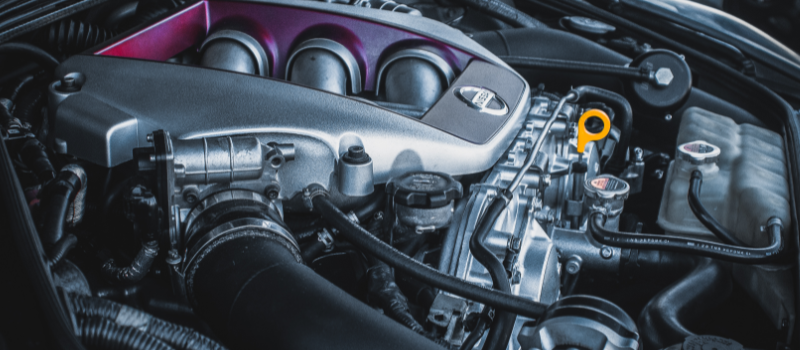 MOT FAQ's and Myth Busting Guide
When it comes to owning a car, an MOT is a requirement on almost all cars (we will cover this further in this article) so something you should be familiar with. Whether you own a car, a van or a heavy goods vehicle, if it is on the road, it needs to have a valid MOT certificate.
Firstly, we will look at what an MOT is and why it is a legal requirement to have a valid MOT certificate.
An MOT, which is an acronym for Ministry of Transport, who oversee the test to ensure all cars on the road are roadworthy and safe, is a legal requirement for any vehicle that will be travelling on the road.
An MOT involves a series of checks that the vehicle must pass in order to receive an MOT certificate. If the vehicle is in unroadworthy condition, the vehicle will not pass the MOT and you will not be allowed to drive it on public roads.
You might be wondering, when does a brand-new car first need an MOT? Well, this is the only exception when we say every vehicle needs a valid MOT certificate. If your car is under 3 years of age, no MOT is required, but as soon as that car is 3 years old, it is required to undergo an MOT.
There were plans to extend this to 4 years, but these plans have since been scrapped.
How often should I MOT my car?
You are required to put your vehicle through the MOT once every 12 months as this is how long the certificate will last for. If you let your MOT expire, the certificate is no longer valid.
You can set yourself a reminder or sign up to an MOT reminder alert so you have plenty of time to book your vehicle in with your local garage.
When does my MOT expire?
If you don't currently have an MOT reminder set up, you can check the MOT status on your vehicle online so you can set yourself a reminder and get your next MOT booked in with plenty of time to spare.
It's recommended you book your MOT in no earlier than 1 week before your current MOT is due to expire, otherwise you are losing those weeks by bringing the renewal date forward. This being said, there is no limit as to how early you can book your MOT.
An MOT certificate expires at midnight on the date of expiry, (this means that if your MOT expires on 30th May 2023, you will not be able to drive your car after midnight on that day). You will only be permitted to drive your car without an MOT if you can prove that you are driving it to an approved test centre.
If you are caught driving your car without an MOT after midnight on the expiry date, you could be fined up to £1,000. You could also be given penalty points on your driving licence.
Although you can drive your car on the day it expires, we strongly recommend your have your MOT booked in before this date in case any issues arise from the MOT test.
How long does an MOT take?
When the time comes to book your MOT, you might be trying to work around your schedule and wondering how long an MOT takes, so you know how much time you need to take out of your day.
An MOT generally takes between 1 hour and 1.5 hours, but you can always leave your vehicle with us here at Pilgrims of March and collect after we call you with your results.
Selling a car with no MOT
It is perfectly legal to sell a car without a valid MOT certificate, but you may find the process is much more difficult.
Your vehicle will not be allowed on public roads for a test drive if there is no valid MOT certificate and the buyer might want to perform their own checks on the vehicle if no MOT is present.
What can cause my vehicle to fail an MOT?
There are several things that can cause your vehicle to fail its MOT.
Firstly, the airbags are a major safety component of any car, so if you have an illuminated airbag light, this will cause your MOT to fail, regardless of whether you have an otherwise clean bill.
Secondly, if your ABS light is illuminated, this signifies a failure in that your vehicle won't be able to perform an emergency brake effectively.
When it comes to the condition of your tyres, you can fail your MOT for having a tread depth that doesn't meet the minimum legal requirement, which is 1.6mm.
Not only this, if your tyres are found to have any bumps, bulges or cracks, or there is visible cord, this will also result in an MOT fail.
If you have a noticeable issue with your windscreen, this might not be an immediate fail, but it's important to know what is and isn't an MOT fail.
A chipped windscreen that is smaller than 40mm in size, your vehicle should pass its MOT. Any cracks larger than 40mm are likely to fail, as they can obstruct your view of the road ahead.
If your vehicle is due an MOT and you are located near March, Cambridgeshire, book your car in with us today so you don't miss the deadline.
Latest News